David S. Wulfman (1934-2013)
Professor of Chemistry, Department of Chemistry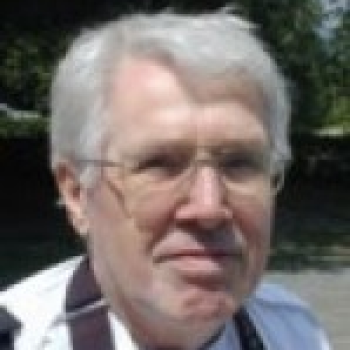 B.S. Chemistry 1958, Dartmouth College, Hanover, NH
Ph.D. Chemistry 1962, Stanford University, Palo Alto, CA
It is with great sadness that the family of David Swinton "Dave" Wulfman, 79, of Lunenburg, Lunenburg County, Nova Scotia, Canada and formerly of Mill Village, Nova Scotia, Canada announce his passing on Friday, December 27th, 2013 at Harbour View Haven Home For Special Care, Lunenburg, Nova Scotia, Canada.
David was born in Detroit, Michigan on September 1, 1934 to the late Eugene and Jean (Swinton) Wulfman. David is survived by his wife Helga, sons Eric (Trisha); Peshastin, Washington, Knud; Toronto and Matthew (Danna); Fort McMurray; Alberta. He is also survived by his brother Carl Wulfman of Port Angeles; Washington as well as grandchildren Josh, Gabe, Caleb and Timea.
Funeral arrangements were entrusted to the Dana L. Sweeny Funeral Home, 11213, Hwy #3, Lunenburg. In lieu of flowers memorial donations to a charity of your choice would be appreciated by the family.
Dr. Wulfman joined the Missouri S&T faculty as an assistant professor of chemistry in 1963. He was named associate professor in 1966 and promoted to full professor in 1977. Dr. Wulfman retired in 1992 as professor emeritus of chemistry.
David authored a book entitled "The Mechanism of the Abnormal Michael Reaction", which was published in 1958, Dartmouth College (142 pages).
Dr. Wulfman served as editor of the book "Material Safety Manual for General Chemistry Lab", Activities/Student Edition Loose Leaf (Lslf ed.), published by Genium Pub. Corp., January 1, 1993.
Most of the above text was taken from the obituary posted online here. Some of the above information came from eConnection: Death of David S. Wulfman, posted by Mary Helen Stoltz on December 31, 2013.