Donald Joseph Siehr (1928-2016)
Professor Emeritus of Chemistry, Department of Chemistry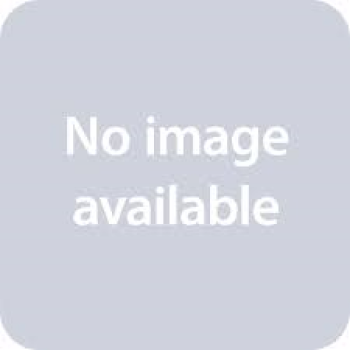 B.S. Biochemistry 19__, University of Wisconsin, Madison
M.S. Biochemistry 19__, University of Wisconsin, Madison
Ph.D. Biochemistry 19__, University of Wisconsin, Madison
Memorial Resolution for Dr. Donald Joseph Siehr
Donald Joseph Siehr, Emeritus Professor of Chemistry at MSM/UMR (now MST), was born in Milwaukee, WI on Nov. 13, 1928 and died in Columbia, MO on Feb. 3, 2016. Don spent his childhood and adolescence living in north Milwaukee where he attended North Division High School. He enjoyed visiting his grandparents' farm in central Wisconsin and played on the high school football team.
Upon graduation, Don enrolled at the University of Wisconsin – Madison (UW) and majored in biochemistry. He spent summers doing manual labor for the railroad. After graduating with a B.S., Don worked briefly for Glidden Paint Company before induction into the army during the Korean War. He spent his time in the service working at the Army Chemical Corps in Maryland.
He returned to the University of Wisconsin-Madison after his discharge and enrolled in the graduate program in biochemistry at UW. Don was an undergraduate and graduate student at UW during the "golden age" of biochemistry when biochemical and biological knowledge and understanding exploded, largely due to increasingly close intellectual ties between biology and chemistry. The University of Wisconsin was one of the principal institutions at which this work took place and Don was both pleased and proud that he was at UW during that period and participated in that research. His thesis advisor was Prof. Frank Strong and his Ph.D. thesis work involved a study of stimulants for plant growth. Interestingly, his M.S. thesis was related to pigments and acids in cranberries, an important crop in Wisconsin.
Don met his wife, Ann, while they were both graduate students at UW. They met at a graduate student tea at the University of Wisconsin's Episcopal St. Francis House. They were married on Aug. 18, 1956.
After receiving his Ph.D. in 1957, Don went to work as a research biochemist at Abbott Laboratories, a pharmaceutical company in North Chicago, IL. However, he was interested in an academic career and arrived at the Missouri School of Mines in the fall of 1961. The Chemistry and Chemical Engineering Departments were a single department at that time and Don often did work at the boundaries between chemistry and chemical engineering and mentored students in both disciplines. Don was the only biochemist on the faculty at that time as he was most of his career at MST. He mostly taught the undergraduate course in biochemistry and graduate biochemistry courses.
Don's primary research interests were in the properties of fungal cell walls. He also did research in other areas, including adsorption in biological systems and the rate of production of lysine, an amino acid used in the biosynthesis of proteins. He collaborated with colleagues in the Chemical and Civil Engineering Departments on adsorption and separations in non-biological systems including the effect of "masking agents" on the determination of trace chemicals in drinking water.
Don was the advisor for thirteen M.S. theses and seven Ph.D. theses. His work was supported by several organizations including NIH and the Paint Research Institute.
Don retired in 1991 and devoted a good deal of his retirement time to gardening and photography. He had his own greenhouse for many years before and after retirement. It was primarily used to raise flowers. He shared these flowers with his friends and planted many of them at Christ Episcopal Church in Rolla. During the spring, Don often drove along unpaved country roads taking pictures of wildflowers. Two of his favorite activities throughout his life were following the ups and downs of the Green Bay Packers and enjoying classical music.
Don also spent many years volunteering at Truman and Wyman Elementary Schools in Rolla as a reading resource person and in their Outdoor Classrooms. He not only listened to student read but also listened closely when students told about problems and successes in their lives.
Don was a lifelong member of the Episcopal Church and a very active member of Christ Episcopal Church in Rolla. In addition to his involvement in gardening and lawn care at the church, he served on the Vestry and taught Sunday School.
Most important, Don was an unusually decent and caring man. He strongly supported the aspirations of the poor and oppressed and just as strongly opposed racism, sexism, and other noxious values. By the way he lived his life, he gave daily testimony to the virtues preached by his church.
Don is survived by his wife, Ann, of fifty-nine years and his children; Chad Siehr of Rolla and Amy Volkart and her husband Mike of California, MO. He is also survived by his grandchildren Jacob, Caitlin and Dylan Siehr of Rolla, Joshua Volkart, Ashley Baker, and Devan Roberts of California and his great grandchildren Jase and Erin Baker, Dalton Roberts, and Addilynn Brinker of California, MO.
Submitted by the Faculty and Emeritus Faculty of the Department of Chemistry.
The Memorial Resolution was presented by Dr. Louis Biolsi and is Attachment B to the General Faculty Meeting Minutes of May 3, 2016.
Obituary
Donald Joseph Siehr, of Rolla, passed away Wednesday, February 3, 2016 at the age of 87. He was born on November 13, 1928 in Milwaukee, WI to Herman Joseph Siehr and Ethel (Donahue) Siehr. Ethel Siehr died when Donald was only a few years old. Herman married Jeanette (Reinke) Siehr who became a loving and devoted mother to Donald and his brother Jim; as well as to her daughter, Patricia.
Don graduated from the University of Wisconsin, Madison, with a bachelor's degree, a master's degree, and a doctorate in biochemistry. He served in the United States Army for two years during the Korean War; and came back to the university to complete his doctorate. He met Ann Louise Resh and they were married August 18, 1956. After Don received his doctorate, he was hired by Abbott Laboratories in North Chicago as a research biochemist.
In 1961 Don was hired to teach biochemistry in the Chemistry Department at the University of Missouri in Rolla (now MS&T). He retired in 1991 and was able to devote more time to two of his favorite avocations, photography and gardening. Don was a devoted fan of classical music and the Green Bay Packers.
Survivors include his wife Ann, of 59 years, and their son Chad Siehr of Rolla, MO and daughter Amy Volkart and husband Mike of California, MO. Also, surviving grandchildren are Jacob, Caitlin and Dylan Siehr of Rolla, Joshua Volkart, Ashley Baker, and Devan Roberts of California, MO; and great grandchildren, Jase and Erin Baker, Dalton Roberts, and Addilynn Brinker of California, MO.
A memorial service for Donald J. Siehr will be conducted at Christ Episcopal Church at 11 a.m. on Saturday, February 13, 2016. Memorial contributions are suggested to Christ Episcopal Church, Rolla, or Radio Station, KMST, MS&T, Rolla.
The above text is taken from the obituary published in The Rolla Daily News from Feb. 11 to Feb. 12, 2016.