Donald Vincent Roach (1932 - 2014)
Professor of Chemistry & Third Chairman of the Department of Chemistry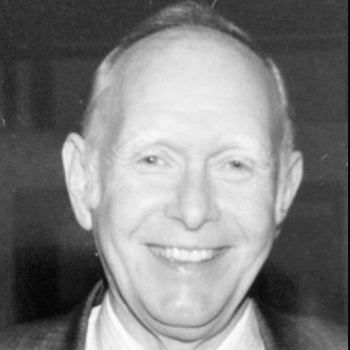 B.S. Chemistry 1954, University of Missouri, Columbia
Ph.D. Chemistry 19__, University of Missouri, Columbia
Postdoctoral, University of California, Berkeley
Donald Vincent Roach of Rolla passed away Sunday, March 23, 2014 at Rolla Healthcare and Rehab Suites. Vince was born January 18, 1932 in Oak Grove, Missouri to Hubert and Ava (Ownings) Roach. He married Louise (Lanning) December 27, 1982. Louise preceded him in death in October of 2000. In addition to his parents, he was also preceded in death by his three sisters, Marion, Doris and Naomi and one brother Vernon.
Vince spent thirty two years as a member of the faculty at University of Missouri, Rolla. He received a B.S. degree in chemistry from the University of Missouri, Columbia in 1954, served two years in the Air Force then returned to UMC for his PhD in Chemistry. His postdoctoral research at University of California, Berkeley involved gas-surface energy transfer. He was employed with the U.S. Weapons Laboratory before returning to Missouri to teach.
Following Dr. Friberg, Dr. Roach served as the third chair of the Department of Chemistry, 1988 - 19__.
He is survived by adopted daughter, Kim Haas and her husband Davis. Grandchildren, Anne Fenice and her husband Mike of San Jose, CA and Joseph Haas of Farmington, NM, and great grandson, Frank Fenice. Several nieces, cousins and many close friends.
Memorials are suggested to the Backpack Program c/o Hope Alliance of Missouri, PO Box 122, Rolla, MO 65402 or ACORN-Lanning Park, PO Box 1543, Rolla, MO.
Most of the above text was taken from obituary published by The Rolla Daily News and posted March 31, 2014 and updated March 31, 2014.