Bob Ken Robertson (1938-2022)
Associate Professor Emeritus, Department of Chemistry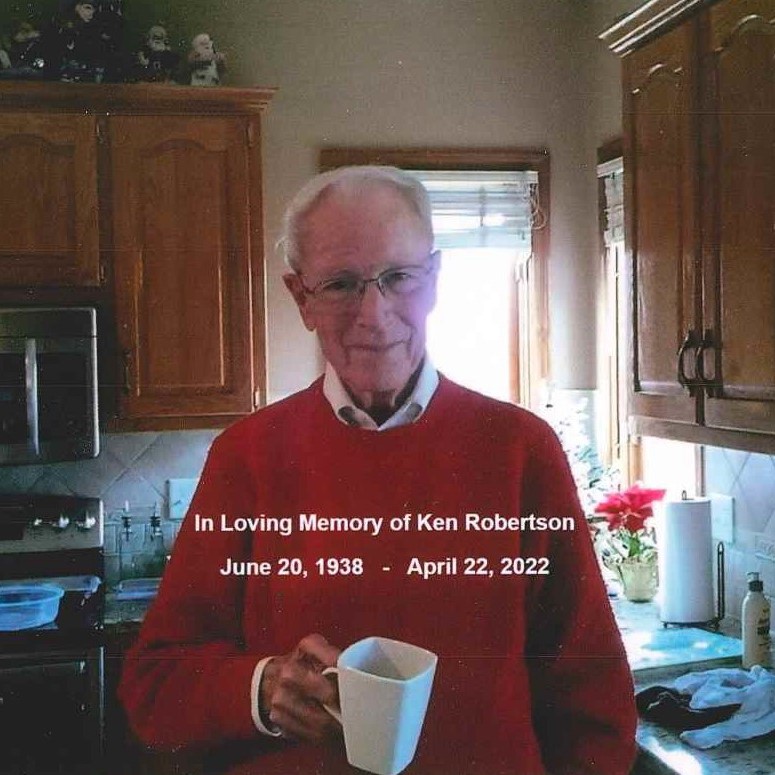 B.S. Chemistry, 1960, West Texas State University
Ph.D. Chemistry, 1965, Texas A&M University
Bob Ken Robertson, of Rolla, MO, passed away Friday, April 22, 2022 at the age of 83. He was born on June 20, 1938, in Enid, OK to the late Luther Henry Robertson and Nettie Mae (Smith) Robertson. On July 11, 1969, he married Kittie Lee (Williams) Robertson who preceded him in death in July of 2007.
Ken Robertson was a member of the UMR chemistry faculty from 1965 to 2003 and served many years as dean of students. Ken Robertson served a President of UMR's Academic Council/Faculty Senate during the academic year 1974-5.
Ken had many passions, hobbies, and accomplishments but his greatest passion was being Kittie's husband. He loved being known as "Kittie's husband". He gladly spent their married years following to where she led and true to form has now followed her into heaven. Ken began writing poetry upon Kittie's death, many about their almost 40 years together and the family shared one of those poems.
In addition to his parents and his wife, he was also preceded in death by one brother, Jack Robertson; and four sisters, Nelma Thompson, Jo Martin, Leaverne Ashton and Jean Leathers. Ken will be greatly missed by his surviving family which includes: two sons, Lindsay Robertson and wife, Kim of Overland Park, KS, and Whitney Robertson and partner, Kim Webb of Rolla, MO; one brother, Jerry Robertson of Texas; four grandchildren, Max Robertson, Mitch Robertson, Alexandra Robertson, and Isabella Robertson; two step grandchildren, Shea Polzin and Kinley Polzin; and one great step-grandchild, Zella Johnson.
A memorial service for Ken Robertson will be conducted at 12:30 p.m. on Saturday, May 7, 2022, at Christ Episcopal Church in Rolla. A visitation for family and friends will be held prior to the service beginning at 11 a.m. at the church.
Slow dance, snow dance, waltz upon the wind,
chalky drops caught unawares by winter's wizard wand.
Aslant across a leaden sky they softly flutter down,
Each haloed by eve's feeble light, toward the waiting lawn.
Perfect lace by nature wrought upon a magic loom,
they grace the bosom of the earth, defy the lowering gloam,
and I with wonder trace the path of myriad whirling pairs
exchanging partners with an ease that speaks of knowledge rare.
With careful step I slip the door and tip-toe down the stairs,
and with an outstretched hand intrude into the pulsing air.
There upon my finger-tips a stately iced quadrille
plays out its final measure and melts with aching chill.
Slow dance, snow dance, waltz upon the wind…