Samir B. Hanna (1931-2021)
Professor Emeritus of Chemistry at Missouri S&T, formerly MSM and UMR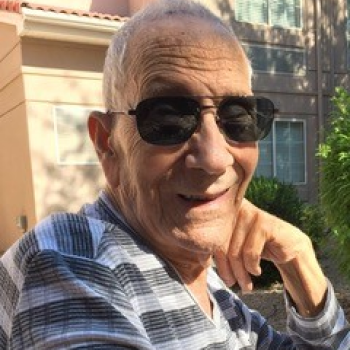 B.S. Chemistry 1951, Alexandria University, Egypt
M.S. Chemistry 1957, Alexandria University, Egypt
Ph.D. Chemistry 1963, Massachusetts Institute of Technology (MIT), Boston, MA
Samir passed away on February 5, 2021 in Lynda's Haven Assisted Living in Phoenix, AZ after being a patient in this facility for just one month.
Samir was born in Alexandria, Egypt on December 30, 1931 and immigrated to the United States in 1959 to attend Massachusetts Institute of Technology, Cambridge, MA. Samir received his M.S. from the University of Alexandria, Egypt where he taught Organic Chemistry for 6 years. On June 7, 1963 Samir received his Ph.D. from the Massachusetts Institute of Technology.
Samir joined MSM/UMR now the Missouri S&T Chemistry Department on September 1, 1963 and retired on August 31, 1992. He mostly taught undergraduate and graduate courses in organic chemistry but also taught freshman chemistry, quantitative analysis, and chemical kinetics. His research area was organic chemistry with an emphasis on the study of fast chemical reactions.
In 1978, Carey Bottom wrote a papers together with Drs. Hanna and Siehr on the Mechanism of the Ninhydrin Reaction, Carey B. Bottom, Samir S. Hanna, Donald J. Siehr Biochemical Education 1978, 6 (1), 4-5. Visit Elsevier at https://doi.org/10.1016/0307-4412(78)90153-X or view the PDF.
During his time at MSM/UMR, now the Missouri S&T Chemistry Department, Samir had the following sabbaticals in Switzerland: He taught one year at the Swiss Federal Institute of Technology (ETH) in Zurich and one year at the Institute de Chimie Organique, University of Lausanne. From 1999 - 2005 Samir taught the spring semester course: Principles of Analytical Chemistry, at the University of Hawaii at Manoa, Honolulu, Hawaii.
Samir is survived by his wife of 35 years, Elke and the children from his first marriage Emily, Stuart, Jennifer and 2 grandchildren Isaiah and Leela.
A Remembrance for Samir was held on February 23, 2021 via ZOOM.